Boarding
We accept guests by advance registration ONLY! If you are interested in having your dog board with us please contact us via contact form, email or telephone, all of which can be found on our Contact Page.
Boarding Rates are $30 per night per dog. Dogs housing together in a double kennel suite are $20 per night per dog.
Check In/Out Time  8 – 10 am
Check In/Out Time 5 – 7 pm
Our boarding guests are very special to us. We ensure each guest is comfortable and gets plenty of play and exercise time. We pride ourselves in the level of care we provide. Every day is filled with plenty of individual, personal and hands on attention for each dog. Dogs gets lots of TLC and individual petting time as well as kongs and snacks in addition to their play and exercise time.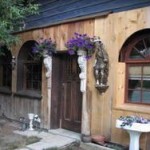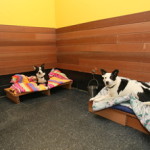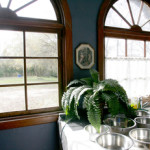 Every dog gets daily individual exercise time in a safe enclosed area, on leash nature walks, group play time (dogs are screened for their suitability for this, not all dogs can participate in group play time), a super comfortable elevated bed with comforter (guests are welcome to bring their own bed or blanket from home as well), a year round climate controlled environment and even soothing music in their suites!
Extras
Bath/Brush/Nail Trims – starting at $30
Nail Trim –  $5 or complimentary for dogs staying 7 days or longer
Swimming – Seasonal – dogs are taken for either one on one or group swim time to our Canine Dock Pool. For either recreational play, dock training time or physical rehab or conditioning, there is no better exercise for you dog. The pool is located in a safe 100% fenced in area. Rates start at $10 an hour for group time and $25 per half hour of private one on one time.
Adventure Hikes – small groups of dogs are taken to various locations throughout the province for hour long or day long adventure hikes. Locations vary and depend upon weather. Dogs must be pre screened to be accepted into this program. Rates start at $10 per day or $60 per week for hour long hikes and $20 per day or $80 for five days of day long excursions.